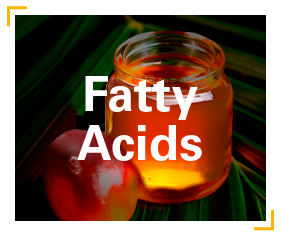 Uses
• Semi-solids at room temperature, yellowish in color and with a characteristic odor.
Benefits
• The fatty acids are a very useful source of fatty components for the production of soaps, active ingredients and products related to the chemical industry.
Packaging
• It is packaged in the following presentations:
• Tank Truck
• Bulk
(*) Other presentations are developed upon request or consultation.