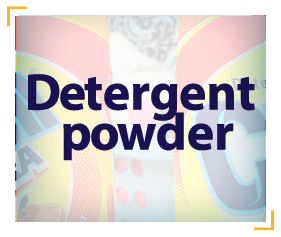 Uses
• For washing clothes in general.
• Ideal for removing tough stains.

Benefits
• Cleans and removes biological stains.
• Optimizes the cleaning and stain removal action.
• It offers the best white and brighter colors.
• Proven tough in the removal of deep stains.
• Great yield.

Packaging
• 1200, 600, 400, and 200 g. polyethilene bags.
• Other product presentations are developed under request and consultation with the
customer.
Storage
• In dry, covered, odorless storage, avoiding direct exposure to sunlight; ideal temperature between 18-26 degrees Centigrade.

Shipping
• In dry containers avoiding direct exposure to sunlight.
Certifications
• BPM, ISO Norms, and FOSFA Kosher regulations for bulk transport.