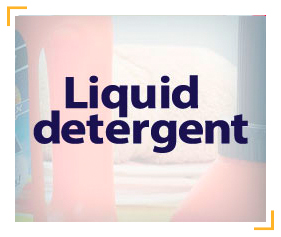 Uses
• Ideal for pre-wash in industrial laundries and surfaces in general requiring removal of stains, dirt, or of grime adhered in the food and beverage industries, process equipment, production, cleaning, and de-greasing of kitchen utensils.

Benefits
• Easy to rinse, with low foam production. Its active components degrade easily.

Packaging
• 20 liter polyethylene drums.
• *800 ml, 2lt, and 3lt bottles.
• Other product presentations are developed under request and consultation with the
customer.

Storage
• In dry, covered, odorless storage, avoiding direct exposure to sunlight; ideal temperature between 18-26 degrees Centigrade.

Shipping
• In dry containers avoiding direct exposure to sunlight.
Certifications
• BPM, ISO Norms, and FOSFA Kosher regulations for bulk transport.