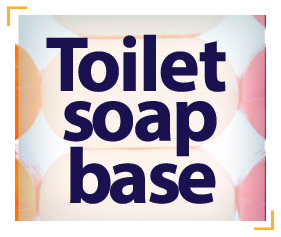 Uses
• Widely used for making high quality toiletry soaps, medicated soaps, and soaps for washing delicate clothes.

Benefits
• Facilitates the task of adding perfumes since it is a 100%, very clean, vegetable base. Has high oxidative stability, which prevents discoloration and rancidity of the base.
Packaging
• Laminated polypropylene sack with an inner layer of polyethylene; *25 kg

Storage
• In dry, covered, odorless storage, avoiding direct exposure to sunlight; ideal temperature between 18-26 degrees Centigrade.

Shipping
• In dry containers avoiding direct exposure to sunlight.
Certifications
• BPM, ISO Norms, and FOSFA regulations for bulk transport.