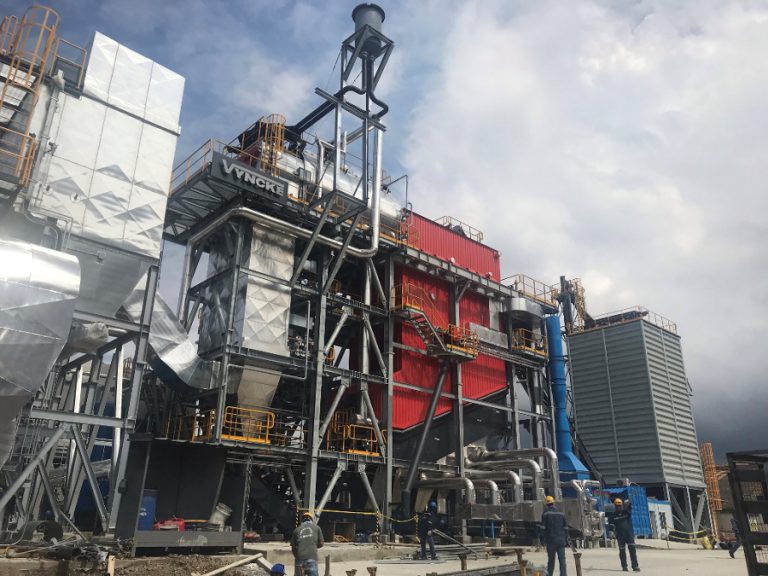 LA FABRIL AMONG THE 20 MOST ENVIRONMENTALLY RESPONSIBLE COMPANIES
April 17, 2019
LA FABRIL AMONG THE 20 MOST ENVIRONMENTALLY RESPONSIBLE COMPANIES
Throughout 2018 La Fabril S.A was able to optimize the consumption of steam and electricity
Manta, April 2019.- According to the survey conducted by the consulting firm Advance Consultora, La Fabril S.A ranks 18 among the 20 companies selected as the ones that in the last year have worked the most in the protection of the environment.
To establish this ranking, this research company conducted telephone surveys among engineers experts in environmental production processes and companies skilled in this area, officially credited by the Ministry of the Environment.
"There are global efforts to halt the threats of climate change, and despite Ecuador only contributes with 0.15% of greenhouse gases, local industries and companies join this struggle," reports this survey by Advance Consultora.
Throughout 2018, La Fabril S.A was able to optimize the consumption of steam and electricity, reduce the use of raw materials through their optimum use, and to decrease in 14% hazardous waste and common waste in 13%.
The forward-looking approach of all those that conform the company, has been key to implement the new System of Steam Generation through Biomass. The system inaugurated in March, consists in substituting diesel used to generate industrial steam, with a byproduct resulting from the extraction of red palm oil, which represents significant environmental advantages.
The Ecuador Ministry of the Environment recently pointed out that even though the country is not a big polluter, given the fragility of its ecosystems, it is one of the most vulnerable territories in the face of the negative effects of climate change. Consequently, it approved an international agreement that commits the country to work towards the implementation of measures that allow reducing carbon emissions and to increase its resilience to extreme climate changes.