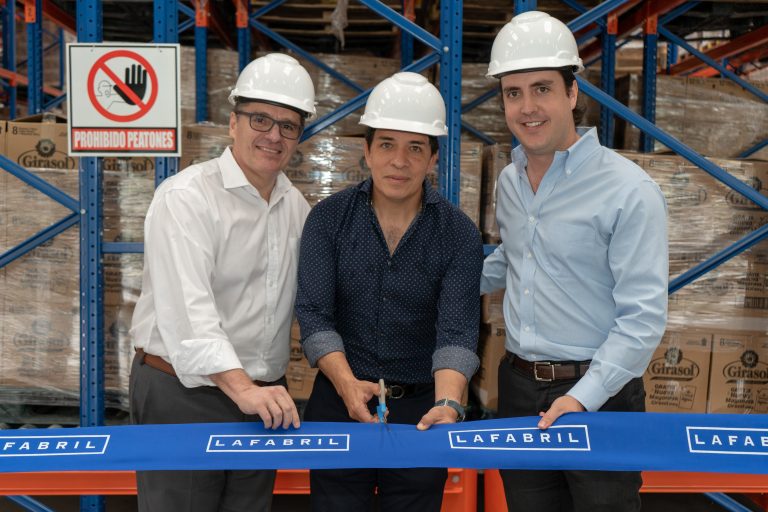 La Fabril opens Distribution Center in Guayaquil
November 13, 2018
La Fabril opens Distribution Center in Guayaquil
La Fabril opened a new Distribution Center in Guayaquil on Wednesday, November 7th; this facility basically seeks to increase the company's productiveness and to significantly optimize its services in close to 50 thousand points of sale nationwide.
The 3,677 square meter infrastructure is located on the Daule highway, Km. 14.5, and was designed by the company's engineers. The design of this new Distribution Center allows it to have natural lighting, apart from an automatic light system for the tempered chambers and cold units that contribute to save energy. Materials that support acoustic and thermal insulation were also used, which allow saving costs over the use of air conditioning.
Felipe González – Artigas, La Fabril's Supply Chain Manager affirmed, "with this new working tool, we expect to increase our percentage of delivered orders in Good Shape, Complete, and On Time, which has been the Company's added value that has made us a strategic partner for our clients."
The new administrative building for the Horeca, Trade Marketing, and Baking divisions was also presented at the inauguration ceremony; this building has an open-offices design, implicating a different approach of privacy that fosters respect for the space of others.
Juan Franco, La Fabril's Marketing Director, said, "With the new administrative building we continue to demonstrate our commitment to provide our associates a safe and comfortable space to perform their activities."