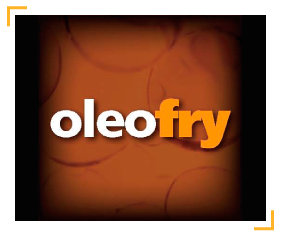 Uses
• May be used as cooking oil for culinary applications as well as in the snack industry.
• Ideal for processing pre-cooked foods prior to being frozen.

Benefits
• Greater yield and lesser absorption of fat in fried products.
• Decreases the presence of the white waxy layer in fried products at the moment
of being frozen.
• Free of "trans" fatty acids.
Packaging
• In Bulk: tanker trucks, isotankers, isobag.
• 950 kg Totes or IBC.
• 20 lt. containers.

Storage
• In dry, covered, odorless storage, avoiding direct exposure to sunlight; ideal temperature between 18-26 degrees Centigrade.

Shipping
• In dry containers avoiding direct exposure to sunlight.
Certifications
• BPM, ISO Norms, and FOSFA Kosher regulations for bulk transport.