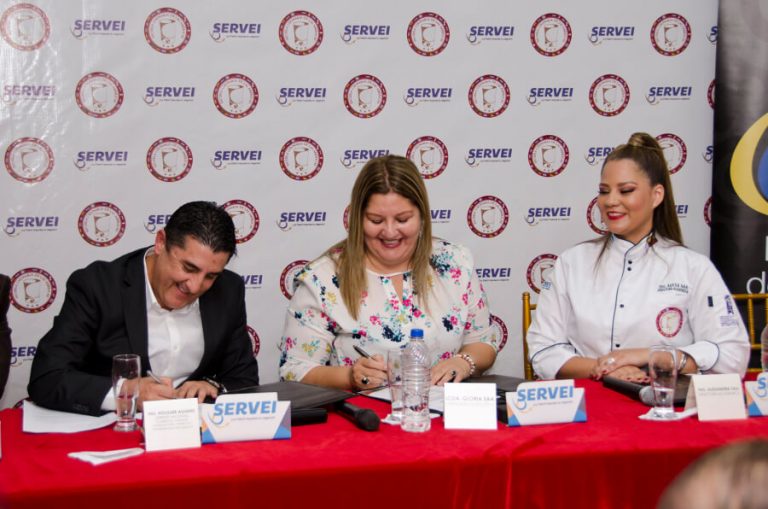 SERVEI AND THE CULINARY SCHOOL OF THE AMERICAS, AN ALLIANCE TO EMPOWER GASTRONOMIC ENDEAVORS AND ENCOURAGE TOURISM
May 21, 2019
SERVEI AND THE CULINARY SCHOOL OF THE AMERICAS, AN ALLIANCE TO EMPOWER GASTRONOMIC ENDEAVORS AND ENCOURAGE TOURISM
Guayaquil, May 2019 SERVEI, the business unit of La Fabril that provides integrated solutions for restaurants, hotels, and catering service providers, together with the Culinary School of the Americas, sign an agreement to empower endeavors and encourage tourism.
This new alliance will offer free culinary classes to individuals involved in endeavors that rescue the Ecuadorian cuisine and comply with requisites such as good hygiene and food handling practices.
Classes will be focused on issues related to gastronomic marketing, culinary costing, and keys to optimally manage an endeavor, as well as customer service, and food handling. Certificates guaranteed by the Culinary School of the Americas, the Guayas Provincial Tourism Chamber, and the ministry of Tourism will be granted to participants.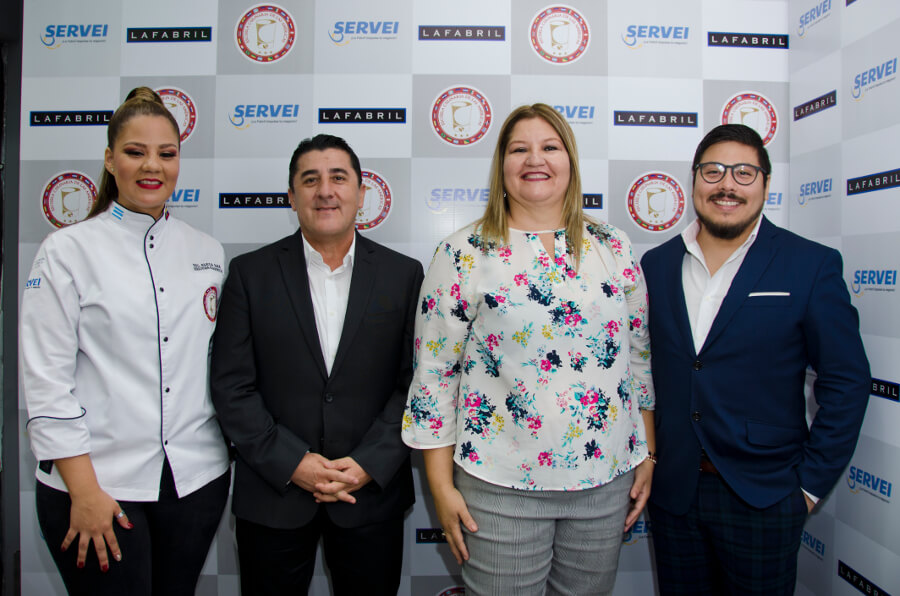 Eng. Alexandra Martillo, Academic Director of the Culinary School of the Americas; Eng. Holger Aguirre, B2B La Fabril National Sales Manager; B.A. Gloria Saa, President – Culinary School of the Americas; B.A. Guillermo Farfán, Marketing Director SERVEI.