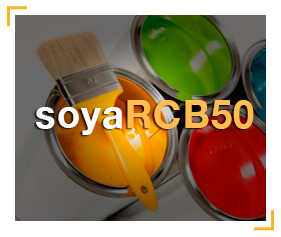 Uses
• Given their special characteristics during the process of collection, this oil finds its application in the chemical industry, especially in the preparation of alkyd resins for paint formulation.
Benefits
• Top-quality oil, with a bright, light yellow color.
• Quick drying.
• Free of trace metals and impurities.

Packaging
• Product available for bulk deliveries according to clients' requests and in the following presentations:
• Tanker truck.
• 220/120/60 lt. plastic tank.
• 190 kg metal drums.

Storage
• In a cool and dry place, and should not be exposed to sunlight or heat since high temperatures decrease its oxidative stability.

Shipping
• In dry containers, avoiding excessive heat above its melting point.