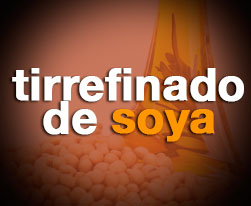 Uses
• Covering medium for food preserves.
• Mayonnaise, sauces and dressings.
• Baby formulas.
Benefits
• High content of Poly-unsaturated Fatty Acids (Omega 3).
• With the most neutral flavor in the market.
• With the clearest color in the market.
• Maximum removal of pesticides.
• Free from trans fatty acids.
Packaging
• Tanker Truck, *22 TM Isobags
• *220/60 lt. Plastic Tanks

Storage
• In cool and dry storage; must not be exposed to sunlight or heat since high temperatures decrease their stability.

Shipping
• In dry containers avoiding excessive heating and exposure to sunlight.