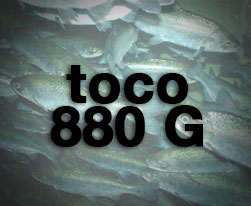 Uses
• Energy ingredient, designed to develop balanced diets for fish.
Benefits
• High oxidative stability.
• Emulsifying power with the other ingredients.
• Free product of rancidity, soap and foreign matters.
• Presence of essential short chain fatty acids in aquaculture nutrition.
• Improved coadjuvant in Pellet compaction.
Packaging
• The product is packaged in several presentations:
• Plastic Drums 54 K
• Metal Drums 190 K
• Car – Tanks.
Other presentations are developed upon request and consultation.
Storage
• In a cool and dry place, it should not be exposed to sun or heat, since high temperatures decrease its oxidative stability.
Shipping
• In dry containers avoiding direct exposure to sunlight.