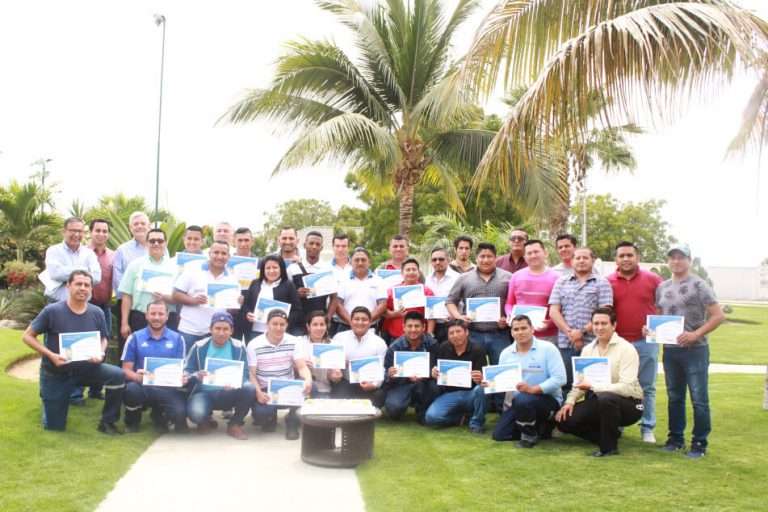 LA FABRIL GRADUATES FOURTH CLASS OF ITS OPERATORS' SCHOOL PROGRAM
November 15, 2019
Montecristi, November, 2019 The Closing Ceremony of the Fourth Class of La Fabril's Operators' School Program took place in November, at the Montecristi Golf Resort.  Thirty employees from different areas of the Company were included.
The best graduates will have the opportunity to be taken into account for future in-house openings, which will allow employees to build a career in the industrial sector.
The objective of the program is to strengthen its employees' technical abilities, through training and specialization in specific fields, in order to enrich their professional profile and improve their performance.
For the Company, the training of its personnel is one of the most profitable investments.  "Development is connected to training; this is why we seek to encourage this type of activities that may advance the potential of our human capital," affirmed a high Company's official.
Training activities that started back in December were mainly directed to plant employees who may have worked at the Company for at least one year, had a positive performance evaluation, and the potential for future promotions.
The course took 55 hours and included 12 modules with subjects such as Physics, Basic Electricity, Industrial Security, and others.