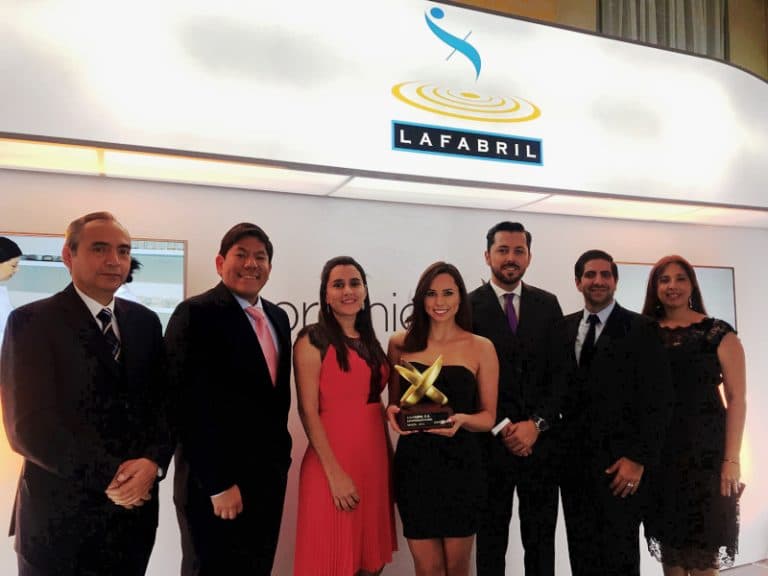 LA FABRIL RECEIVED MENTION FOR QUALITY STANDARDS IN THE 'PREMIOSXPOR 2019'
December 3, 2019
Over 100 exporting firms were nominated
Quito, December 2, 2019  This Wednesday, November 27, at the Tenth Edition of the PremiosXpor 2019, the Ecuadorian Exporters Federation (Fedexpor) recognized the performance of 19 exporting firms.  In this context, La Fabril received the mention as the company with the highest quality standards, as it has 15 national and international certifications and 16 INEN quality seals.
The event gathered representatives of nominated companies, the main authorities of Fedexpor, international entrepreneurs and government authorities in the foreign trade area, headed by president Lenín Moreno.
During the gala, the Head of State highlighted the importance the exporting sector has for the development of the nation.  "Your companies and your products are the face of Ecuador around the world, the image of our country.  How can we not support your initiatives and your efforts!," affirmed the President.
According to Francisco Salinas, Marketing Director of La Fabril's Industries and Exports, "the mention received by the Company represents the importance La Fabril gives to the quality of its products, always seeking to offer the best products with high added value."
At this time, La Fabril continues focused on increasing industrial sales in the country and to expand its value added exports to the 21 countries where it currently does business, like Argentina, Colombia, Venezuela, Chile, the United States, among others.