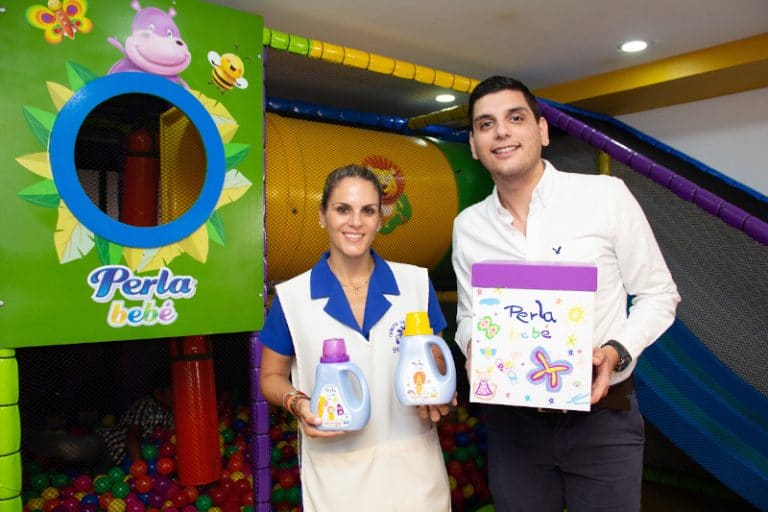 Perla Bebé donates play areas and entertainment furniture for SOLCA children
March 4, 2020
The Brand raised funds with the special edition of its "Libres Para Imaginar" ("Free to Imagine") product
Guayaquil, March 2020 With the purpose of opening recreational spaces for over 200 children who receive medical care at SOLCA (Sociedad de Lucha Contra el Cáncer) in Guayaquil and Quito, Perla Bebé delivered four sets of mobile children's furniture for boys and girls inpatients at the hospital, as well as two play areas for children outpatients. These recreational spaces are aimed to become an emotional anesthetic, as the possibility of having some fun time will have a positive impact on their treatments.
The initiative motivated over 70 children to free their imagination while drawing and coloring the brand's characters. Their works of art were included in the labels of a special edition of Perla Bebé on sale for two months, thus allowing consumers to contribute to this cause.
Perla Bebé hopes to help children and adolescents to continue developing their imagination and creativity in recreational spaces, where they will be able to forget their ailments for a while and continuing to enjoy their childhood.
Let us take care of the young and they will be Free to Imagine
 #LibresParaImaginar
Solca
The Sociedad de Lucha Contra el Cáncer del Ecuador, SOLCA, is a private non-profit organization established for social purposes on December 1951 in Guayaquil. By Legislative Decree of the Ecuadorian state issued on October 15, 1953, SOLCA was entrusted the fight against cancer.  To comply with this mandate, SOLCA established the Quito and Cuenca Nucleuses to bring medical aide in the center-north and center-south regions of the country.
Perla Bebé
Is a liquid detergent, laundry soap and softener with a specialized hypoallergenic formula.  It contains extracts of natural ingredients and softening agents to ensure a thorough cleaning action, while protecting mom's hands.  It's ideal for hand washing delicate laundry.