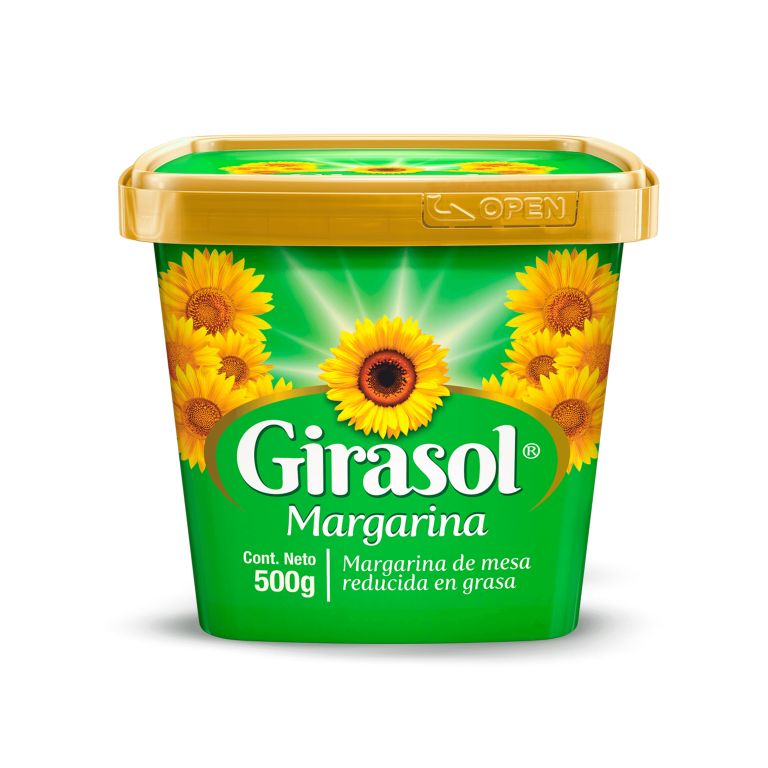 New Girasol pot
June 9, 2020
In April, La Fabril started the production of an innovative eco-friendly container for its Girasol margarine. This development was achieved through a new food packaging line using a process known as In mould labelling (IML). This is a system that uses the same material to devise the label and the container, making it easier and more efficient to recycle.
To implement the IML, La Fabril and Girasol margarine made important changes:
· The aluminum sheet was eliminated; this facilitates the recycling process, as it is totally made out of one single material.
· An airtight seal was added to guarantee the quality and safety of the product, and its opening is convenient and smooth.
· The shape and size of the container were optimized to make it more versatile and re-usable for its consumers.
The IML technology was developed for the first time by Owens-Illinois, a U.S. firm specialized in the production of glass containers. This method also allows obtaining a high graphic resolution for the label, resulting in a sophisticated final product with an improved appearance, essential to differentiate it from its competitors.
This innovation is a major step for the company for it reflects La Fabril's permanent commitment to work on sustainable production processes and continue acting as a socially and environmentally responsible firm.